Home>Products>Bearing Distributors>NTN Japan Bearings Distributor

English
NTN Japan Bearings Distributor
NTN

Japan

Origin certification

1

Negotiable

Original package

Within 4working days after receiving your deposit

T/T,Western Union,L/C

100000
Product Description

Throughout NTN's more than 90 years serving the industry, we have continued to grow our product offerings to better serve our customers. Take a look at our history and the premium brands you can only get from NTN.
Bearing Distributors Inc became the authorized distributor of NTN in 2000 .We can provide customers with a comprehensive and complete range of services and technical support, including testing, maintenance and assembly and disassembly of bearings and bearing systems. Timken is a leader in all bearing types, including ball, cylindrical, needle, tapered, thrust and spherical. Related products such as housed units, integrated bearing assemblies, precision assemblies and aerospace bearings offer additional features and performance capabilities.
We, as the distributor of NTN, want to actively participate in supply the best original bearing. This not only demands that we future-proof our business model; we also have to give our customers, business partners, employees, executives, and shareholders an idea of the path that we want to pursue over the next few years.
BALL BEARINGS
With more than ninety years of manufacturing expertise in ball bearings, NTN offers one of the industry's widest arrays of products to fit your application.
Our ball bearings are available to you off-the-shelf, in sizes ranging from 10 mm to 320 mm outside diameters. And with a virtually limitless variety of configurations of seals, shields, lubricants, internal clearances, and cage designs, there's no reason to go anywhere else for your ball bearing needs.
DEEP GROOVE
Deep groove, or single row radial, ball bearings are the most widely used bearings. They utilize an uninterrupted raceway that makes them optimal for radial loads .This design permits precision tolerance, even at high-speed operation.
NTN ball bearings use standard cages of pressed steel, as well as machined, brass cages for high-speed applications. NTN also offers bearings with locating snap rings.
ANGULAR CONTACT
SINGLE ROW ANGULAR CONTACT
Single row angular contact ball bearings feature raceways with high and low shoulders. These opposing raceways are designed to carry thrust load in one direction. NTN can preload the bearings at the factory so that the correct load will develop once the bearing is put into service.
DOUBLE ROW ANGULAR CONTACT
Double row angular contact ball bearings have an inner and outer ring with a double raceway. The two rows are so related that the contact angle is similar to a pair of back-to-back single row bearings.
TAPERED ROLLER BEARINGS
Tapered roller bearings utilize conical rollers and raceways, arranged so that the rollers and raceways meet at a common apex. The rollers are guided by contact between the large end of the roller and a rib on the inner ring. This provides high capacity for radial and single thrust loads.
CYLINDRICAL ROLLER BEARINGS
Cylindrical roller bearings have rollers that provide a modified line contact with the cylindrical inner and outer ring raceways, while the rollers are guided by ground ribs on either the inner or outer ring. The cylindrical shape allows the inner ring to have axial movement relative to the outer ring. This is especially important when accommodating thermal expansion, where both rings must be press-fitted.
SPHERICAL ROLLER BEARINGS
DESIGNED TO BEAR THE UNBEARABLE
Spherical roller bearings are dedicated to extremely severe applications and must support high loads, severe misalignment, contaminated environments, shocks, and vibrations. And with the industry's highest load rating and production coming from a factory near you, there's no reason to look anywhere else for spherical roller bearings.
NEEDLE ROLLER BEARINGS
Needle bearings feature a smaller cross-section, higher load-carrying capacity, greater rigidity, and lower inertia forces that facilitate size and weight reductions in machinery. They're designed to withstand oscillation, perform under severe conditions, and interchange with sliding bearings.
MOUNTED UNITS & PILLOW BLOCKS
MOUNTED MOBILITY AND VERSATILITY
Regardless of your industry type, NTN offer a diverse series of mounted bearing units to fit your application. Whether for mining, construction, or food processing, NTN has the solution for your industry.
WHEEL HUBS
Hub bearings are becoming more and more unitized, with the number of parts decreasing from the first-generation to the third (GEN3), and evolving into lightweight, compact products. NTN now mass-produces GEN3 hub bearings on a global scale to deliver diverse generations of hub bearings to automobile manufacturers worldwide.
Bearing Distributors Inc started with an innovative bearing, and to this day is still a world leader in the design and manufacture of rolling and plain bearings. Here you will find our full assortment, including a wide variety of bearing units and bearing housings.
Bearing Distributors Inc as the distributor of NTN can help you reduce your operation's energy usage and improve its sustainability. And we will work with you to define where to focus, and how to get the fastest return on your investment.
Please contact us freely!
Bearing Distributors Inc
Iris Liu (manager)
Email:iris@bearing-distributors.com
Phone:0065-3159 1338 Skype:junemach8
Contact Us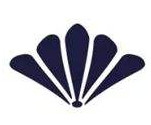 Bearing Distributors Inc

Email

iris@bearing-distributors.com

Address

1589 Tampines Industrial Distributor Avenue 5 Singapore 528759

Phone(Working Time)

Tel:(65)-3159 1338

Fax
Related News
Electric submersible pump fault diagnosis
1 Basic principle of electric submersible pump production system The electric submersible pump works mainly through the multi-stage centrifugal pump in the process of oil recovery in the entire oil field. Its working object is the oil pipe....
Basics of Oil seal
1 oil seal concept Oil seal is the customary name for general seals. It can be divided into single type and assembled type. The assembled type is the combination of skeleton and lip material, which is generally used for special oil seals. Oil...