Home>Products>Bearing Distributors>Germany FAG Bearings Distributor

English
Germany FAG Bearings Distributor
FAG

Germany

Origin certification

1

Negotiable

Original package

Within 4working days after receiving your deposit

T/T,Western Union,L/C

100000
Product Description
The FAG BEARING brand started with an ingenious idea. In 1883, Friedrich Fischer designed a ball grinding machine in Schweinfurt, Germany that, for the first time, made it possible to produce absolutely round steel balls by grinding. This invention is regarded as the foundation for the entire rolling bearing industry.
Bearing Distributors Inc became the authorized distributor of FAG in 2000 .We can provide customers with a comprehensive and complete range of services and technical support, including testing, maintenance and assembly and disassembly of bearings and bearing systems. Main types of FAG deep groove ball bearings, angular contact ball bearings, cylindrical roller bearings, tapered roller bearings, spherical bearings, needle roller bearings, linear bearings, self-aligning ball bearings, spherical roller bearings, thrust ball bearings, thrust Roller bearings, joint bearings, etc.
We, as the distributor of FAG, want to actively participate in supply the best original bearing. This not only demands that we future-proof our business model; we also have to give our customers, business partners, employees, executives, and shareholders an idea of the path that we want to pursue over the next few years.
Rolling bearings
Rolling bearings generally comprise two bearing rings with integral raceways. Rolling elements are arranged between the rings and roll on the raceways. Rolling elements can be balls, cylindrical rollers, needle rollers, tapered rollers or barrel rollers. The rolling elements are generally guided by a cage that keeps them at a uniform distance from each other and prevents them coming into contact with each other.
(1)Radial ball bearings
A Deep groove ball bearings
Deep groove ball bearings are versatile, self-retaining bearings with solid outer rings, inner rings and ball and cage assemblies. These products are of simple design, durable in operation and easy to maintain; they are available in single and double row designs and and in open and sealed variants.This close clearance labyrinth seal retains the lubricant and prevents the entrance of foreign matter.The extended product line includes a complete offering of open, shields, seals and snap ring combinations.It utilize an uninterrupted raceway that makes them optimal for radial loads .They are protected on one or both sides by metal shields that are fastened to the outer ring. This close clearance labyrinth seal retains the lubricant and prevents the entrance of foreign matter.
Radial insert ball bearings are single row, rady-to-fit units comprising a solid outer ring, an inner ring extended on one or both sides, cages made from plastic or sheet steel and P, R, L or T seals. Bearings with an inner ring extended on both sides undergo less tilting of the inner ring and therefore run more smoothly. It can carry high-capacity radial and axial loads in a small envelope due to a large contact area and ideal for static oscillatory applications found in the mining and construction industries.In combination with a housing matched to the design, bearings with a spherical outer ring can compensate static misalignments of the shaft
C Angular contact ball bearings
Single row angular contact ball bearings
Single row angular contact ball bearings are self-retaining units with solid inner and outer rings and ball and cage assemblies with polyamide, sheet steel or brass cages. The raceways of the inner and outer rings are offset in relation to each other in the direction of the bearing axis. This can bee done by matching up multiple single row bearings or by utilizing double row angular contact bearings which may offer some econmic benefits.The bearings are available in open and sealed versions. Their self-alignment capacity is very small.For information about the more than 100 different double row angular contact bearings available from AST please visit our web page entitled,
Double row angular contact ball bearings
Double row angular contact ball bearings are units with solid inner and outer rings and ball and cage assemblies with polyamide, sheet steel or brass cages.
D Spindle bearings
Spindle bearings are single row angular contact ball bearings comprising solid inner and outer rings and ball and cage assemblies with solid window cages. They cannot be dismantled. The bearings are available in open and sealed versions.
FAG tapered roller bearings are characterizedby high radial and axial load carrying capacity and by a large usable speedrange. They are efficient at supporting forces and ensure a precise and rigidshaft guidance system due to the large effective distance between the bearings.They are adjustable, can be dismantled, and are therefore easy to fit.The lubrication method must carefully considered during the design phase when using roller bearings.FAG today applies its deep knowledge of metallurgy, tribology and power transmission across the broad spectrum of bearings and related systems to improve the reliability and efficiency of machinery and equipment.<!--StartFragment -->
Barrel roller bearings are single row,self-aligning roller bearings. Theycomprise solid outer rings with a concave raceway, solid inner rings with tworibs and a cylindrical or tapered bore and barrel rollers with cages. Thebearings cannot be dismantled
<!--StartFragment -->
Spherical roller bearings are double row,self-retaining units comprising solid outer rings with a concave raceway,solidinner rings and barrel rollers with cages. it is a rolling-element bearing that permits rotation with low friction, and permits angular misalignment.The inner rings with cylindrical ortapered bores.The performance of these sphericals is achieved through the use of very high quality raw materials and optimized rolling element geometry.
A Axial deep groove ball bearings
B Axial angular contact ball bearings
Axial deep groove ball bearings comprise shaft locating washers, housing locating washers and ball and cage assemblies. The bearings are not self-retaining; the ball and cage assembly and bearing washers can therefore be fitted independently of each other.
Double direction axial angular contact ball bearings are non self-retaining precision bearings with restricted tolerances to class SP. They comprise solid shaft locating washers, spacer rings, housing locating washers and ball cage assemblies with solid brass cages
(4)Axial roller bearings

A Axial cylindrical roller bearings
B Axial needle roller bearings
C Axial spherical roller bearings
INA housing units are available in many different designs as plummer block, flanged and take-up housing units. The ready-to-fit units comprise INA cast iron or INA sheet steel housings in which the INA radial insert ball bearings are integrated.Acknowledged for features like versatility and cost effectiveness, these bearing units are widely used for applications in agricultural machinery, construction equipment, conveyor systems, textile machines and fans as well as in machines for food and beverage processing and packaging. In order to ensure correct function and operational reliability in all operating conditions, the bearing and housing are matched to each other.
Bearing housings

FAG housings and the associated bearings form bearing arrangement units that have proved themselves in machinery, plant and other equipment.
FAG bearing housings are predominantly made from flake graphite cast iron. Housings made from cast steel and spheroidal graphite cast iron can be supplied by agreement. Since the bearings are normally lubricated with grease and the initial charge is effective for a long period, most housings do not have relubrication holes. However, gates or marks are present so that lubrication holes can be made if required. When relubrication is carried out, it must be ensured that excess grease can escape
Lubrication
Rolling bearing greases Arcanol offer the best conditions for achieving reliable, durable and cost-effective bearing arrangements. These greases are designed to give favourable running behaviour of the bearings and thus make an important contribution to preventing premature bearing failure. The Arcanol range is graduated such that almost all areas of application can be covered to an optimum extent. It includes both standard and special greases.

Maintenance services
Many bearings are replaced during maintenance even though they have not yet reached the limit of performance. Here, rolling bearing preparation can be an economically attractive alternative.
Often, new bearings are installed, although the existing bearings could be put back into a new condition by a professional treatment.
(1)Advantages for the customer are:
Longer service life through high quality maintenance and service
Low downtime due to expiry of the maintenance process
Low installation effort, as the bearings are returned ready to install
Reduction of maintenance costs through preventive maintenance.
(2)treatment stages
Before the preparation, the bearing is dismantled, cleaned and examined. Necessary steps are defined and an offer is made. The scope of the preparation of rolling bearings is divided into 4 levels (level).
Standard bearings up to 425 mm outside diameter and wheelset bearings of rail vehicles

(3)Professional disassembly, cleaning, damage analysis and processing of bearings in the Service Center of Schaeffler
Sign each individual warehouse before disassembly
If required, documentation of all maintenance activities performed per warehouse.
Large roller bearings with outer diameter greater than 425 mm
Even larger standard and special rolling bearings can be restored to a faultless, functionally reliable condition by professional cleaning and conditioning. The costs for such a roller bearing preparation are generally well below the cost of a new warehouse - with mostly shorter delivery times.
In individual cases, customers even receive the same warranty for the processed rolling bearing as for a new bearing.
Bearing Distributors Inc started with an innovative bearing, and to this day is still a world leader in the design and manufacture of rolling and plain bearings. Here you will find our full assortment, including a wide variety of bearing units and bearing housings.
Bearing Distributors Inc as the distributor of FAG can help you reduce your operation's energy usage and improve its sustainability. And we will work with you to define where to focus, and how to get the fastest return on your investment.
Please contact us freely!
Bearing Distributors Inc
Iris Liu (manager)
Email:iris@bearing-distributors.com
Phone:0065-3159 1338 Skype:junemach8
Contact Us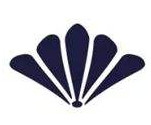 Bearing Distributors Inc

Email

iris@bearing-distributors.com

Address

1589 Tampines Industrial Distributor Avenue 5 Singapore 528759

Phone(Working Time)

Tel:(65)-3159 1338

Fax
Related News
Electric submersible pump fault diagnosis
1 Basic principle of electric submersible pump production system The electric submersible pump works mainly through the multi-stage centrifugal pump in the process of oil recovery in the entire oil field. Its working object is the oil pipe....
Basics of Oil seal
1 oil seal concept Oil seal is the customary name for general seals. It can be divided into single type and assembled type. The assembled type is the combination of skeleton and lip material, which is generally used for special oil seals. Oil...